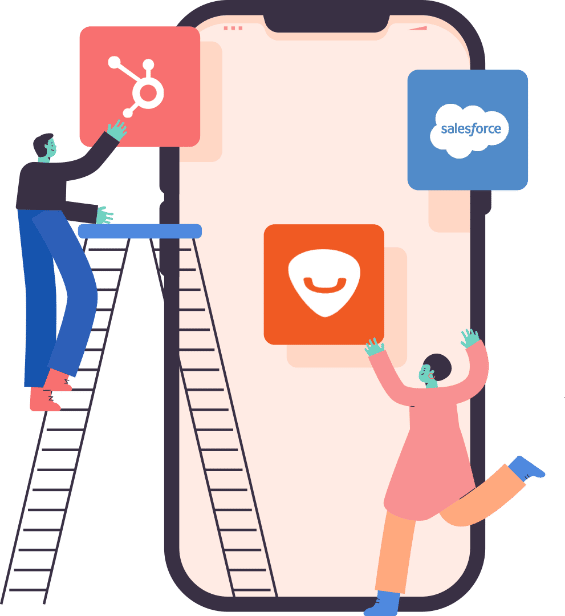 Small Business VoIP Service
It's an internet phone service system that lets you manage calls. Now you might think it's just an ordinary phone system. But it's actually better and far more advanced than your old traditional landline phone service.
Perhaps we all should agree that phone calls will never go obsolete. Although chat marketing is taking over the digital space, chatbots will never completely replace phone calls and contact centers. Business phone systems survive simply because they are still relevant. The evolution of digital communication gave birth to advanced phone systems that greatly influenced the growth of modern businesses.
Monster Voice Over Internet Protocol technology is an advanced cloud based phone system that is not exclusive to a specific industry and business type. Generally, it works to collaborate, connect and communicate.
Unified Communications Solution For Small Businesses
Monster VoIP understands that every small business is looking for an integrated business phone service that promotes productivity. That is why our phone features included in the packages are organized based on what your business really needs to let you get the most out of VoIP. Our VoIP phone system for small business defines the future of telecommunication.
Monster VoIP Promotes Business Flexibility
We have the best auto attendant phone system that lets businesses achieve efficient call management. Here's how our auto-attendant can get the most out of our VoiP's flexibility features:
All-in-One Business Team Collaboration Features
Brainstorming is crucial in every workspace. At VoIP, we create opportunities for your business to grow.
Monster VoIP promotes better business collaboration. With a good internet connection, our VoIP based system is accessible to employees, employers, and clients. Our business phone service system has advanced features specifically designed to support business collaboration.
Our Call Recording feature records and tracks calls for quality assurance and better customer service. Recorded calls can be reviewed to verify customer orders and details for accuracy. Such recorded calls can also be used to resolve issues and customer complaints.
Call recording is not only a customer-oriented solution. It helps develop workforce management through its ability to support and train teams. Old and new agents can analyze and listen to good and bad calls to look for errors where managers or supervisors can create strategies to properly handle customers. Call recording is a simple feature that can greatly influence the performance of your business.
Our mobile app for iOS and Android phones allow you to access contacts and real-time conversations through your mobile devices for instant business communication. Along with our Instant Messaging is the Presence tool in your VoIP phone that can monitor and track the status of your employees.
You're probably familiar with chat and video call apps that you can use for free. But our VoIP solutions are better. You can even host web meetings with over 200 participants!
Unlike Skype or Slack, video conferencing with VoIP means having access to valuable features that do not just allow you to video call with your clients or employees but to let you manage your small business through our unified communications solution. It also provides more business opportunities because you can instantly meet and talk with potential investors from different continents.
Our VoIP phone system allows businesses to host video conferences with clients or employees. Video conferencing is crucial in all types of businesses. For example, online schools can host group classes through video conferences. IT tech support firms can take advantage of this feature by showing you the problem instead of describing it. Recruitment companies can also conduct job interviews online and meet with new foreign colleagues who are working remotely.
Interactive online meetings support efficiency in the company. It doesn't consume time and company budget because you don't need to pay travel or hotel charges during web meetings.
Screen sharing during virtual meetings lets you share information in real-time with participants. You can also do video presentations with screen sharing, making everyone feel like they are in the same room as you. Urgent meetings are also possible with our desktop sharing software regardless of where the participants are located.
As a small business VoIP provider, we believe that business decisions are supposed to be collaborative. With our business phone service, real-time screen sharing leads to on-time project completion and faster decision making.
Our business VoIP service is all about creating and nurturing a collaborative work environment. Our cloud-based File Sharing feature can be integrated with your chat app. Monster VoIP has chat rooms where employees can easily access your conversations and shared files.
VoIP For Small Business Empowers Sales Teams
As a marketing strategy, invest in business communication tools that support the overall performance of small businesses. Switching from a traditional landline phone to a VoIP phone is one of the best business-related decisions you'll ever make. While it is true that both traditional landline and VoIP phone systems have almost identical features, VoIP is far more revolutionary, especially when it comes to improving your sales team's performance.
Monster VoIP has great calling features for any type of business. Some small businesses rely on cold calling to contact and look for prospects. Thus, improving your company's customer interaction.
As your business grows, you should expect more incoming and outgoing calls. Your phone bills keep rising and the only solution is to find cheap unlimited calling plans. Our Unlimited Calling has features that include unlimited extensions and unlimited calling minutes in the United States and Canada. Our international calling plan rates are cheap and reasonable.
Almost all business VoIP phone service providers have Voicemail to Email feature. While it is indeed a common feature, it is also one of the most useful. With Voicemail, you won't miss any customer or sales. You will be notified right away each time you have a voicemail from potential clients even when you are away from the office or while you're on your mobile phone. We also have Voicemail to Text feature that provides transcription. What's great about this feature is that if you're in the contact center industry, all of your agents can access the same inbox so no voicemails are left unmanaged, which is ideal for a small business.
Basic and Advanced Integrations
Our modern phone system allows integration with third-party software. Integrating with Customer Relationship Management (CRM) software makes it easy for sales teams to track and analyze call data.
Our modern phone solution has features that are not limited to calling. Our virtual phone lets you work even if you are away from the office. You can share your screen, share files or send messages while having a video conference meeting. Multitasking in the workplace encourages employee productivity.
Why Monster VoIP is the Best Phone Service Provider for Small Businesses
Our small business VoIP features are designed to connect, collaborate and expand business opportunities.
Companies continue to look for small business VoIP phone solutions. Some popular business VoIP providers include Ringcentral and Vonage Business. At Monster VoIP, we guarantee more sales and conversions, whether you are just starting your company or planning for expansion. Our rates are competitive and our services are of top quality. We assure you that we have the best VoIP phones for small business owners.
With Monster VoIP, business opportunities are unlimited. Our standard package has more than 80 basic features. We have special features for professional and enterprise packages to meet your unique business needs. Our VoIP services for small business owners are specifically intended for business collaboration opportunities. That is why we tailored our Video Conferencing function to include more than 200 participants in web meetings. With a reliable internet connection, you can deal with clients and employees with a mobile or desktop app with no geographical bounds. And what's great about our company is that you don't need to sign a monthly contract in case you are hesitant to fully commit to our services.
Monster VoIP is an ideal small business VoIP provider with business-oriented solutions. Based in Los Angeles, California, we offer 24/7 IT support to our clients nationwide.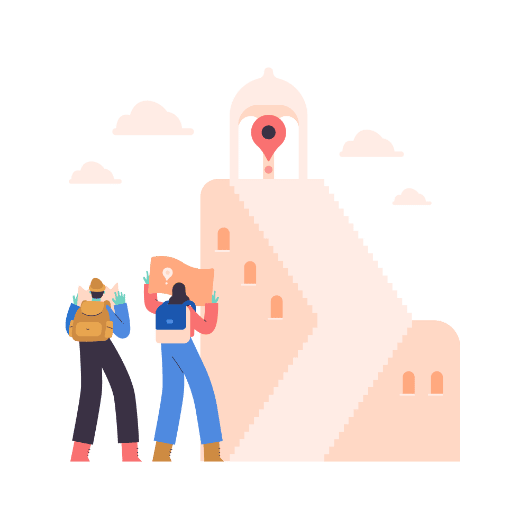 Join us on the road to happiness?
It's easy. Just click the button!