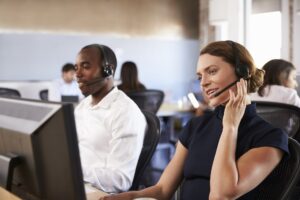 What makes VoIP systems a necessity in the operation of businesses is that they help you ensure a smooth connection with your employees and customers. Through VoIP monitoring tools, you are able to ensure that your network is able to support your VoIP systems.
Read More »
We will contact
Get a
call back
"Monster VoIP truly makes us a virtual company while maintaining the quality that our clients expect."
BRIAN BARRETT.
"Monster VoIP takes service to the next level. They are quick to respond and address all of our needs. And the portal is amazing!"
Roger Jung.
"Having a Monster in your corner makes VoIP less scary." I met them at a business fair. We had one of the big carriers which was fine, but I'm always looking to work local and save money. They saved us a couple of dollars a line. We also opted for their monitored service which has help keep the office running smoothly and gives me less headaches with the network. Any issues we've had with transition, questions or service tweaks has been handled promptly. The client software is great for making my own tweaks to users and call groups.
Mike F.
"Great Service" Changing to Monster VoIP has been great. No more static or dropped calls. Happy sales reps and happy customers! Good quality of service, customer support is very helpful and responsive.
Blake T.